Do you have control and visibility in your cargo operations?
Match cargo to vessels in real time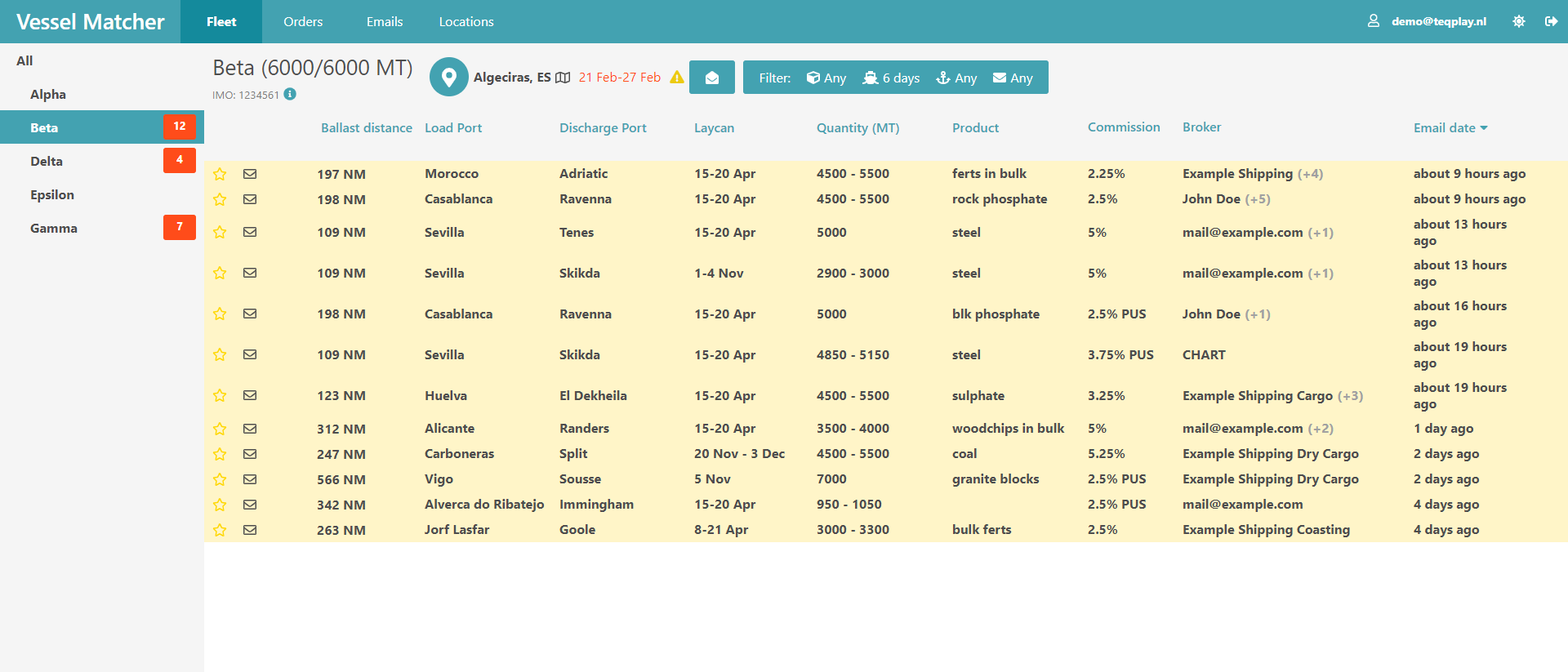 Vessel Matcher streamlines the process of matching vessels and cargoes by intuitively reading emails relating to orders and matching them to available vessels. It removes the significant overhead of trawling through 100s of mails trying and manually matching thereby enabling the customer to focus on assessing and negotiating the best terms and reducing freight risk.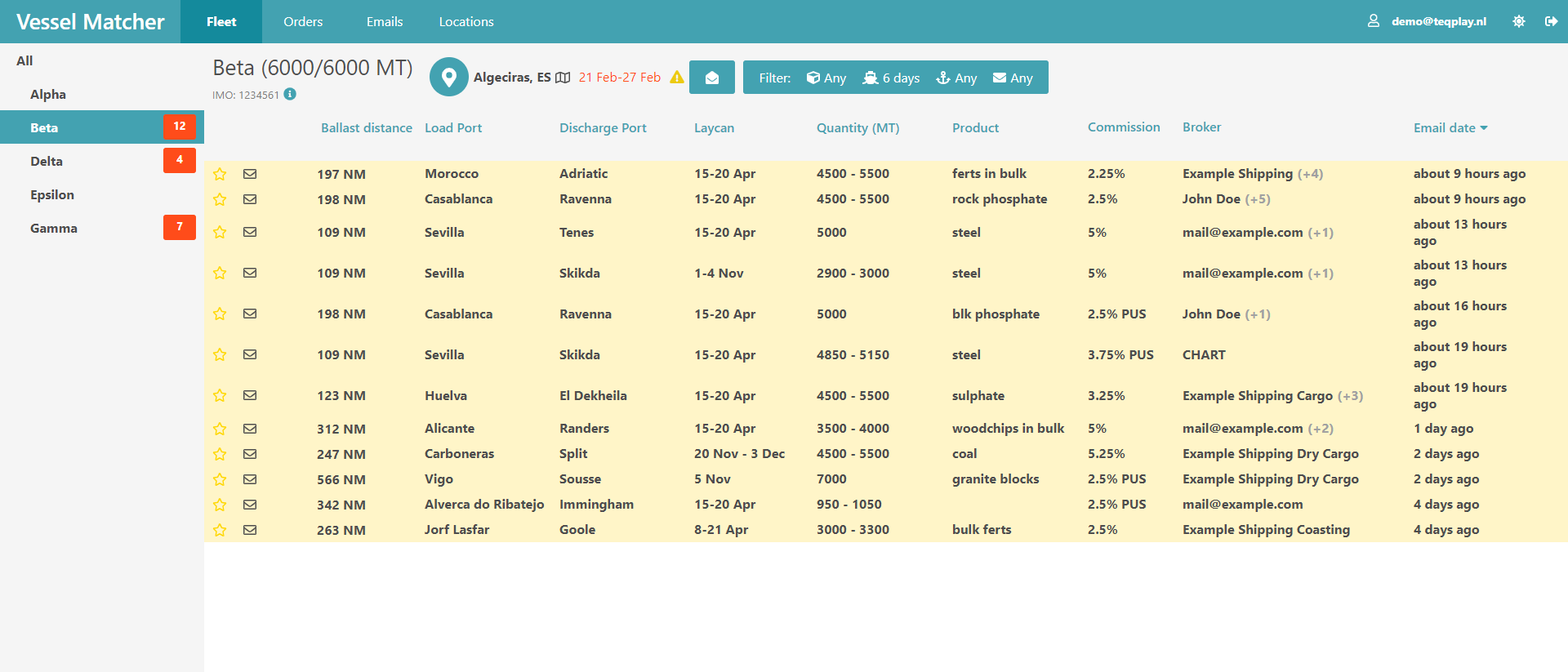 Spot, match and close the best deal.
Benefits of Vessel Matcher
Significant reduction in low value tasks
Centralised data improves governance
Greater transparency in negotiations on freight offers
Reduce freight vs demurrage risk
Increase number of fixtures
Learn how to expose and eliminate waste and risks in your operations.