In Houlder's interviews with senior players in the maritime industry, proactive collaboration has been identified as an important aspect of achieving decarbonization goals. Two types of collaboration needs to be taken into account, collaboration between shipowners and technology companies, and collaboration among shipowners themselves.
Collaboration between shipowners and technology companies
Shipowners need to work closely with technology companies to develop and implement new technologies that can reduce emissions from ships. Technology companies have the expertise and resources to develop and test new technologies, while shipowners have the knowledge of their operational needs and constraints. By working together, they can develop solutions that are both effective and practical.
For example, technology companies can develop new fuel-efficient engines, renewable energy systems, and carbon capture and storage technologies. Shipowners can provide feedback on the performance of these technologies and how they can be integrated into their vessels' operations. Through this collaboration, technology companies can develop technologies that meet the needs of the maritime industry and accelerate the transition to decarbonization.
Collaboration among shipowners
Shipowners need to work together to share knowledge, resources, and best practices for reducing emissions from ships. This collaboration can take many forms, such as joint ventures, consortiums, and partnerships.
Collaboration among shipowners can help to address common challenges and barriers to decarbonization. For example, shipowners can work together to develop common standards for measuring emissions and tracking progress towards decarbonization goals. They can also share information on the availability and performance of new technologies, such as alternative fuels and energy-efficient propulsion systems.
Collaboration among shipowners can also help to create economies of scale for new technologies. By pooling their resources, shipowners can invest in new technologies and infrastructure that may not be feasible for individual companies. This can help to accelerate the adoption of new technologies and reduce the overall costs of decarbonization.
In order to effectively address the decarbonization challenge with collaboration, maritime stakeholders will need to be bold and ready for revolution. Slow progress will not be enough to achieve the sustainability goals that have been set, and it is time for industry leaders to become proactive in change management. 
Large initiatives such as Poseidon Principles and the Getting to Zero Coalition have shown great promise for the future of the industry, but more effort is still needed to achieve true, fundamental change. Maritime organizations will need to be both realistic and practical in pursuit of innovation in order to create the optimal future for the industry.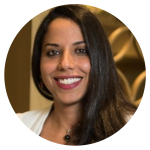 Mai Zaki | Account Manager at Teqplay
Passionate about #portcall, #supplychain, #optimization, #digitalinsights, and the #maritimeindustry.