Digital transformation is the integration of digital technology into all areas of a business. It is fundamentally changing how the business operates and delivers value to customers. It is essential for maritime businesses to undergo digital transformation in order to stay relevant and thrive in today's digital economy.
A 2021 research on digital transformation (DT) in the maritime sector (link) identified 3 types of drivers for DT: organizational, technological, and external environmental. These drivers explain the motivation for DT in the maritime sector, and also show the importance of DT for the industry. The 7 most prominent drivers are identified as follow:
Organizational driver: 
Technological drivers:
new and emerging technologies

processing large amounts of data
External environmental drivers:
changing customer behaviors and expectations

competitive environment

regulatory requirements

data transparency
Among the identified drivers, some are considered to be closely related to one another. New and emerging technologies, changing customer behaviors and expectations, and competitive environment are connected. New technology leads to changing expectations, and customers are demanding more efficiency and better cost-saving measures from the industry. In order to remain competitive, maritime businesses will need to adapt quickly to the implementation of various digital solutions, such as block chain, IoT, and big data.
Regulatory requirements are also a major driver for DT. The industry is facing stricter environmental requirements from the International Maritime Organization, the European Union, and other international organizations. In order to ensure compliance, investments in technologies and collaboration and technical cooperation are more important than ever.
Investment in DT is not a one-off venture, it is a long-term commitment. A technology-only mindset would not serve well in the context of digital transformation: innovation needs to go hand-in-hand with collaborative efforts from stakeholders. 
Apart from all of the above, processing large amounts of data, streamlining operations, and data transparency are also important aspects of DT. Many stakeholders, from maritime logistics enterprises to forwarders and agents, are leaning toward positive changes in the industry. More and more stakeholders are turning to innovative technologies that can gather and process massive amounts of information (in a cost-effective way), as well as improve the cooperation and data transparency along the transport chain.
Despite some resistance, digital transformation is already happening. At the moment, maritime operations are facing many unnecessary bottlenecks due to unoptimized data processing and coordination. From these bottlenecks, hidden costs and opportunity costs arise from inefficiency and missed potentials. DT solutions hold the key to mitigating these losses. 
As an experienced player in the maritime world, Teqplay firmly believes in the benefits DT can bring to the industry. As we develop solutions for port call optimization and increase predictive capability as well as data sharing for maritime operations, we have learned that the potential growth for maritime DT is not something that should be missed. Deep understanding of both the advantages and challenges of DT allows us to develop better solutions and gain actionable insights that can strongly enhance decision making. With collaborative efforts from our maritime partners, the integration of digital solutions can also be easily managed, ensuring long-term growth and resilience.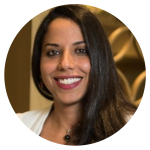 Mai Zaki | Account Manager at Teqplay
Passionate about #portcall, #supplychain, #optimization, #digitalinsights, and the #maritimeindustry.