Collaboration and digital transformation are two critical elements in maritime operations. Every decision needs to take into account thousands of parameters. Monitoring everything happening in and around the port and terminals is an incredibly challenging task. Moreover, port authorities not only need to monitor operations, they also need to make the most optimal decisions that could ensure smooth operations and reduce costs. 
The lack of real-time data insights and the inability to manage all the different modes of transportation efficiently mean that there is always demurrage. On top of that, every party has a different agenda, and most stakeholders would usually try to optimize their own processes without taking into account other players. This is where collaboration comes in – combining knowledge and expertise can lead to optimization on the next level for the maritime supply chain.
One example of successful collaboration is the partnership between Vopak and Teqplay. Teqplay has been working closely with Vopak for several years, and our collaboration has been accelerated by Vopak's digital focus. This partnership has enabled Vopak to operate its terminals in real-time, allowing the company to optimize safety and efficiency while disclosing data points to the outside world and bringing them to the supply chain.
Digital experience is crucial for collaboration
Collaboration alone is not enough. Digital experience and focus are also crucial, enabling maritime companies to trigger and accelerate the optimization of their processes. For Vopak, the trigger for digitization was the need to operate its terminals in real-time. The company had to organize its IT and OT infrastructure in such a way that it could operate its terminals efficiently and safely, while also sharing data with the supply chain.
In terms of data sharing, in order to improve the overall efficiency of the supply chain, shipping companies can use APIs to share vessel data with port operators. This information can be used to optimize vessel arrivals and departures, reduce waiting times, and increase port throughput. Cargo owners can use APIs to track their shipments, monitor inventory levels, and manage their supply chains more efficiently. Regulatory authorities can use APIs to enforce compliance with environmental and safety regulations, reducing the risk of accidents and pollution.
However, the full potential of APIs in the maritime industry has not been realized yet. Industry leaders play a crucial role in promoting the adoption and implementation of digitalization and APIs in the maritime sector. Building the necessary infrastructures, implementing cloud-based computing are all important investments that need to be made. By doing so, industry leaders can drive innovation, improve sustainability, and enhance collaboration among stakeholders.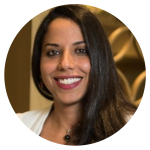 Mai Zaki | Account Manager at Teqplay
Passionate about #portcall, #supplychain, #optimization, #digitalinsights, and the #maritimeindustry.